Bebe's Bridal Collection Is Here!
Rhinestone-studded wedding garb for all!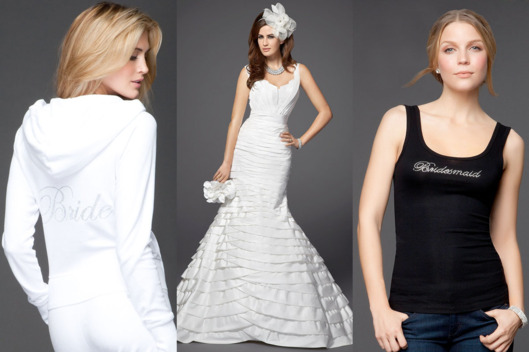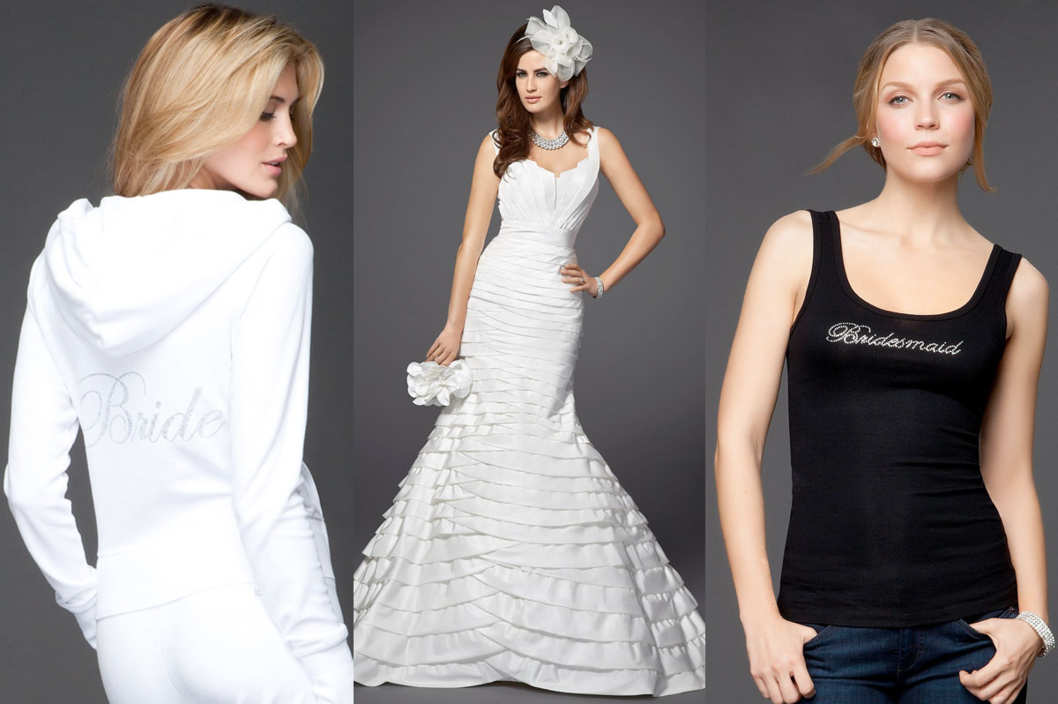 If you're one of those people who thinks that just about every outfit could benefit from more ruffles and/or rhinestones, then Bebe's new bridal line is for you! Available today, the collection is designed by former Project Runway contestant Rami Kashou, whose enthusiasm for draping clearly wasn't dampened by his loss to Christian Siriano in season four. Kashou's collection of ten white gowns employs color names like "marshmellow" [sic] and "cloud dancer"; common features include fish tail silhouettes, tight bodices, and lots of layered tiers. One particularly dazzling creation features a racer-back cut studded with jewels.
But Kashou's dresses, which range in price from $289 to $2,500, are only the beginning of Bebe's bridal offerings: There's an additional collection of wedding-themed clothing, including velour sweatpants and sweatshirts with "Bride" and "Bridesmaid" printed on them in rhinestone letters. (Alas, there are no shorts with "Just Married" across the butt — we can probably chalk that up to Bebe's recent attempts to re-brand itself as "tamer," pshaw.) Other bride-themed loungewear includes the requisite wedding night lingerie and some white platform flip-flops decorated with a white fake flower and "Bride" spelled along the heel in — guess — more rhinestones.
Related:
Bebe Revamps Itself, Plots a Bridal Line
See Bebe's New Bridal Line