Best Bet: Ciaté Nail Lacquer
The creamy, glittered, and iridescent polishes are arriving at Sephora this April.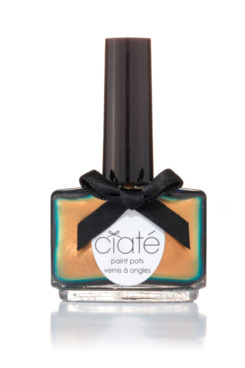 "It" polishes pop up every season, whether they be from Chanel, Deborah Lippmann, or tried-and-true Essie. But this is one newcomer worth getting excited about: Brit lacquer line Ciaté is arriving Stateside this April. The polishes are formaldehyde-, toluene-, DBP-, and camphor-free, and the creamy, vibrant hues stand up to Nars and Chanel in terms of staying power. But the real draws are the brand's creative twists on color and texture, like the iridescent chrome Oil Slick or the strand-glitter Jewel shade. Also be on the look out for the runway-ready Caviar manicure sets, all arriving at Sephora in May.
Ciaté nail lacquer, $15 at Sephora in late April.