Best Bet: Gaia Earrings
Bronze studs cast from nature-grown crystal.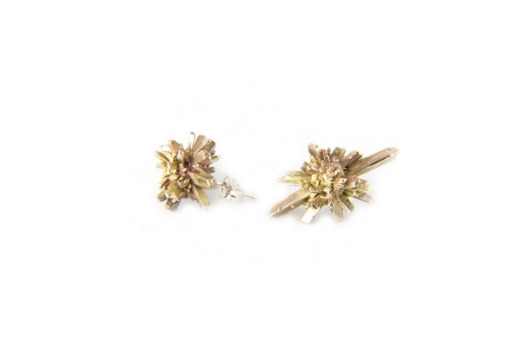 Brooklyn jewelry designer Andy Lifshutz is best known for his Nature Speaks collection, a series of glinting cocktail rings that showcases natural mineral formations. His Gaia crystal studs are just as striking, but slightly more refined. The intricate bronze baubles are cast from a real, nature-grown crystal, measuring a 7/8-inch tall and 1/2-inch wide. They have the vintage look of chunky statement studs, but the crystalline formation lends an on-trend edge.