Best Bet: Hello Flawless Foundation
A lightweight, oil-free formula that disappears into the skin.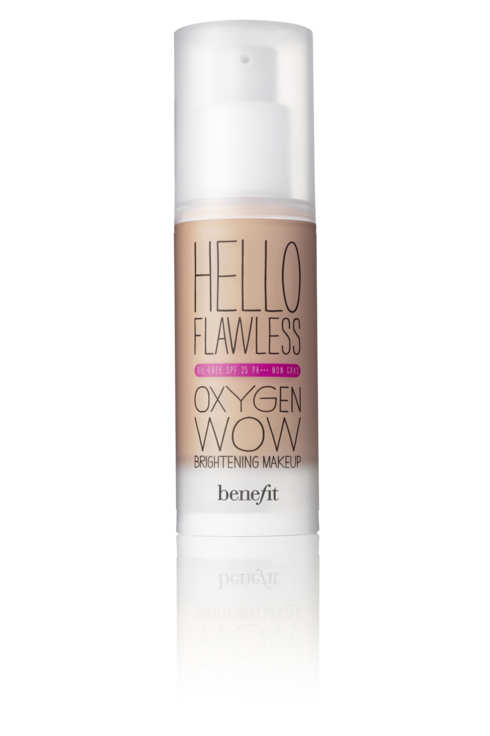 We've been longtime fans of Benefit's makeup line, from its mascara to its color-saturated lipsticks. This month, the San Francisco–based brand launched a spectrum of foundations — unlike the standout lip hues it's known for, the lightweight liquid disappears into the skin. A tiny dab goes a long way (the pump prevents overspill), concealing redness, acne, and under-eye circles without a heavy feel. Though there are a slew of similar liquid foundations out there, this one packs SPF 25 and is oil-free, so it covers imperfections without clogging pores. It also comes in nine shades, from ivory to nutmeg.
Hello Flawless Oxygen Wow brightening makeup, $34 at Benefit or online.