Best Bet: Rococo Shell
Detailed embroidery belies this lace tank's affordable price.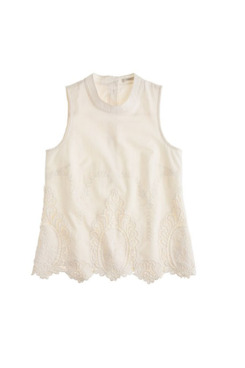 Eyelet lace is out in full force, from spring tanks and tees hitting racks now to Isabel Marant's covetable blouses from the fall runway. The detailed embroidery on J.Crew's new interpretation belies its affordable price. The high neckline, scalloped hem, and back-button closure create a demure, vintage feel that plays nicely off bold accessories.