Best Bet: Yumi Striped Dress
A flattering, affordable dress for balmy weekends.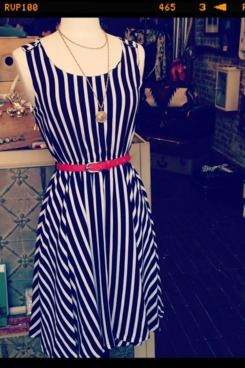 This silk number by Yumi is everything we want in a weekend dress: easy-to-wear, form-flattering, and affordable. The navy stripes and shoulder buttons are subtly nautical-inspired without feeling overt, and the red belt adds a waist-cinching accent. It feels understated and chic, but won't blow your spring budget.
Yumi striped dress, $94 at Old Hollywood or online.