Ten Book Recommendations From Daphne Guinness, As Culled From Her Twitter
Now you will understand <s>all</s> some of her cryptic tweets.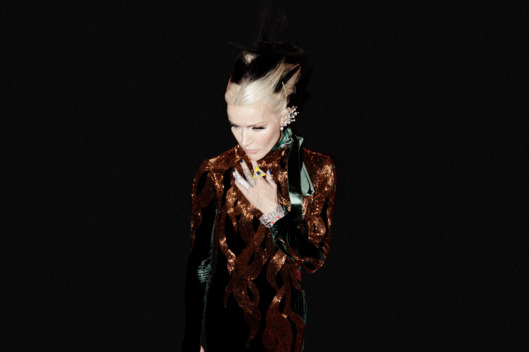 5. Lazarus Laughed by Eugene O'Neill
March 11, 2012 at 6:16 a.m.: "Life is for each man, a solitary cell whose walls are mirrors."
6. Madness and Death in Philosophy by Ferit Guven
March 4, 2012 at 9:59 a.m.: "Plato endorses madness, love as madness has to be thought of together with logos, a peculiar manifestation of logos rather than it's absence."
7. Thus Spoke Zarathustra by Friedrich Nietzsche
March 4, 2012 at 9:43 p.m.: "There is always some madness in love. But there is also always some reason in madness."
8. Adam Bede by George Eliot
February 19, 2012 at 4:24 p.m.: "Our deeds determine us, as much as we determine ourselves."
9. "The Divine Image" from Songs of Innocence and Experience by William Blake
February 15, 2012 at 12:10 a.m.: "Love, the human form divine, peace, the human dress."
10. Julius Caesar by William Shakespeare
January 27, 2012 at 2:17 p.m.: "There is a tide in the affairs of men Which taken at the flood, leads to fortune. Omitted all the voyage of their life Is bound in miseries."