Detail Shot of the Day: Kenzo Resin Earrings
The look is a little <em>nutty</em>.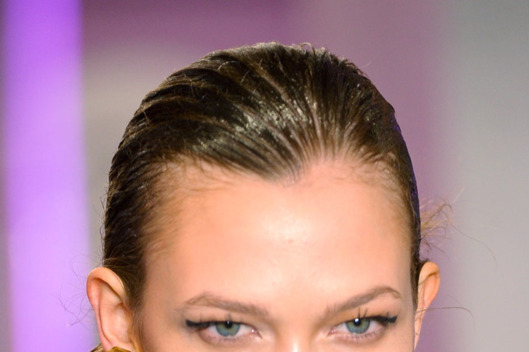 Accessory heavyweights such as Lanvin, Hermès, and Céline showed over the weekend, but today's details spotlight shines on some quirky jewels found at Kenzo. Models accented their looks with necklaces and earrings made from resin- and gold-covered walnuts and orange slices. Another sign that the fruit trend still has legs?