The Difference Between American and Italian Women
Alberta Ferretti shares her thoughts.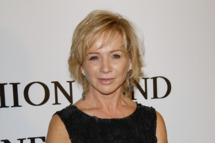 Alberta Ferretti breaks it down: "American women shop more according to their needs and tend to plan carefully in advance. They love a well-thought-out purchase and always go for practical pieces, but they still speak the language of fashion ... Italian women, on the other hand, buy on instinct and dress themselves 'for the occasion' ... They do not like to take risks, it is almost as though they fear the dynamic of the game that plays out between themselves and fashion, sometimes resulting in an overly composed look. However, Italian women come from a long tradition of great style."