TIME Style & Design Relaunches; Emily Blunt Bags First Cover
Welcome back to the magazine world.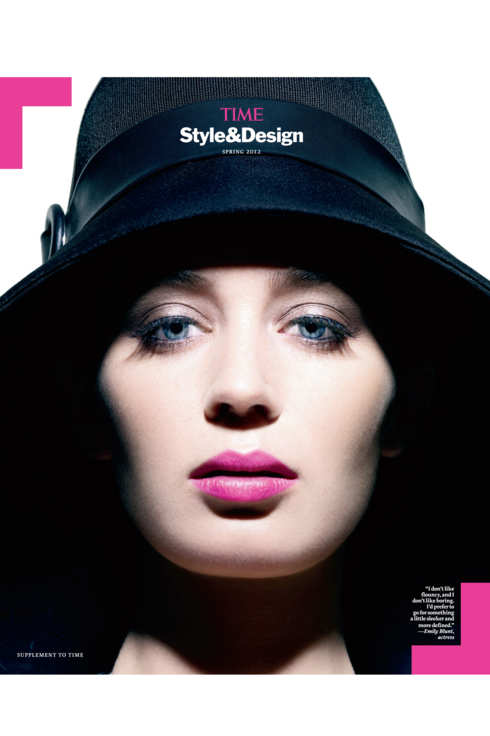 After a two-and-a-half-year absence, TIME's Style & Design magazine makes a comeback. The relaunched title will publish twice a year (just about in sync with the spring and fall fashion seasons) and include coverage that "[goes] beyond fashion to look at advances in art and architecture, interior and automotive design, food and drink and more." Emily Blunt covers the new issue in a big black hat, and wears many of spring 2012's most desirable pieces in her editorial. Also featured are Christian Louboutin, Downton Abbey's Michelle Dockery, artist Nick Cave, and a pair of twin opera conductors, among others. "This is not purely about fashion ... The idea behind these stories — and the whole issue — is that every piece will appeal not just to style mavens but also to [our] regular readers," says TIME's managing editor Rick Stengel, who's at the helm.