Franca Sozzani Is 'Ready to Do Any Kind of Cosmetic Surgery on [Her] Body'
Maybe not on her face.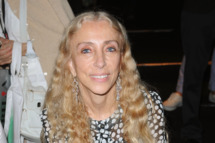 "But for the face I'm much more scared," the Italian Vogue editor confessed. "I have a lot of wrinkles around my eyes, but I'm scared that after I wouldn't have the same look. If I had to do something, I would do plastic surgery instead of injections, that's for sure, because you don't know what happens."