Franca Sozzani to Receive France's Legion of Honor Award
Even though she's not French.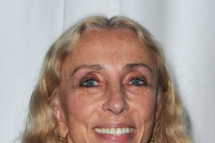 Vogue Italia's editor-in-chief Franca Sozzani pockets some chunky new jewelry next week. After a special luncheon at the Italian Embassy in her honor, French President Nicolas Sarkozy will present Sozzani with the medal that accompanies her new title as a Knight of the Legion of Honor, the country's highest civilian award.