Will You Give Fashion Star a Second Shot?
And not just for the pyrotechnics, that is.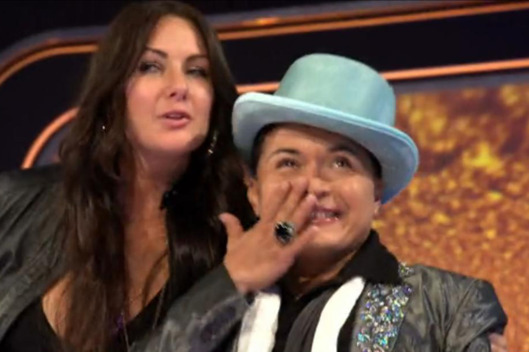 NBC's Fashion Star airs its second episode tonight. Its overproduced and overcomplicated premiere last week didn't garner great reviews or, for that matter, particularly great ratings — though it did lead in its regular 10 p.m. time slot. But in a different measure of success, the show quickly translated into robust sales for Saks, Macy's, and H&M. Six designers' clothes were chosen by FS's panel of buyers and three of their pieces have reportedly sold out in most stores as well as online; Jezebel notes, however, that "technical problems" messed up some web orders, at least for H&M. (Interestingly, Fashion Star taped in full last year, so any designer's week-to-week popularity in terms of sales as the show airs will have no bearing on his or her progress before the finale. This does seem at odds with its "power to the buying public" manifesto.)
Previews for tonight's sophomore show include more histrionics from Oscar the mini-Grouch and a bidding war between two of the show's buyers that really should have been decided with an American Gladiators–style jousting battle — in keeping with the high-camp production values. There are bound to be fireworks or something silly accompanying the runway shows too. But is it enough to get you tuning in again, or too much?