Oh Look: A Gorgeous, Non-Airbrushed Picture of Cate Blanchett
Let's all make a big deal out of it!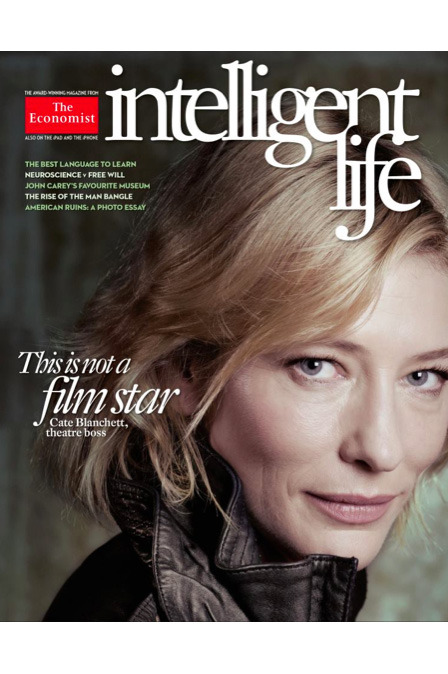 Every once and a while you see a woman who makes you think, "Gosh, I should really start using SPF 100 sunscreen and spending a gazillion dollars on face lotions so that I can look like her instead of the wrinkly hag I'll probably be when I'm 42." Cate Blanchett is one of those women. Here she is, totally un-airbrushed, on the cover of Intelligent Life. Says editor Tim de Lisle:
Cate Blanchett ... appears on our cover in her working clothes, with the odd line on her face and faint bags under her eyes. She looks like what she is — a woman of 42, spending her days in an office, her evenings on stage and the rest of her time looking after three young children. We can't be too self-righteous about it, because, like anyone else who puts her on a cover, we are benefiting from her beauty and distinction. But the shot is at least trying to reflect real life. It's a curious sign of the times that this has become something to shout about.
Curious indeed.