Hot Shot: Positive Thinking at Manish Arora
"Life is beautiful."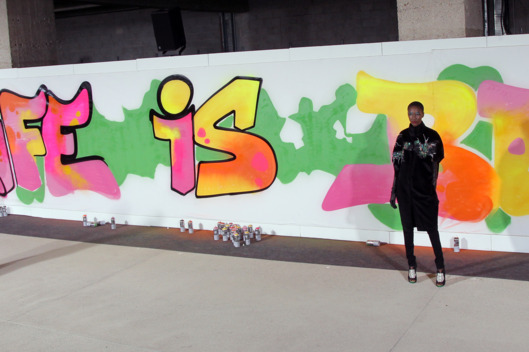 While models walked in the Manish Arora show this afternoon, graffiti artists spray-painted a large backdrop with the phrase "life is beautiful" — as if Paris Fashion Week attendees needed reminding.
Related: see the fall 2012 Manish Arora collection in full.