Iraqi Teens Killed Because of Emo Look
It's all kinds of screwed up.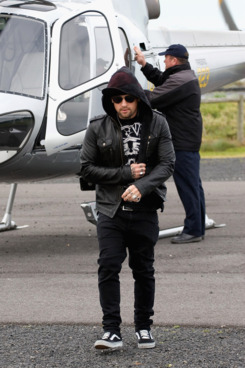 Extremely sad news out of Baghdad: Dozens of Iraqi teenagers and 20-somethings have been killed for embracing emo clothing and hairstyles, being gay, or yielding to Western influence. The tight jeans and spiky 'do trend just took hold in the Islamic country, but policemen and clerics are already calling it a form of satanism. Noof al-Assi, a recent graduate of Baghdad's Fine Arts College, explained, "The problem really is religious people. If we were a normal country, this would be a normal style, but in Iraq, we have these crazy militias who make an excuse to kill people." Members of the Shi'ite armed groups are circulating lists naming their next targets, if they don't drop the emo look.