Jennifer Lawrence Goes for the Gold Again
Well, Katniss would have gotten a gold medal in the <em>Hunger Games </em>if the Capitol awarded them.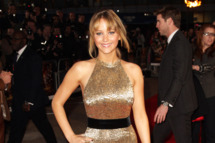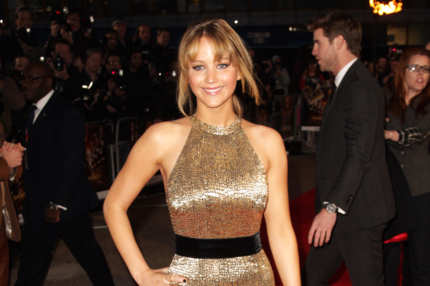 At tonight's Hunger Games movie premiere in London, Jennifer Lawrence wore a floor-length gold gown by Ralph Lauren. It's not unlike her red carpet dress from Monday's Games premiere in Los Angeles — compare the two and other J. Law looks in our slideshow retrospective.