Kate Moss Collapses; Four Policemen (and Some Carpenters) Needed to Get Her Back Up Again
Don't worry, though, it was just a billboard of the model.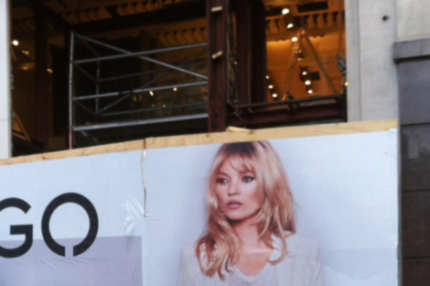 Kate Moss fell down outside Mango's Oxford Street outpost in London on Thursday, with police officers and handymen coming to her aid. Okay, okay, so it wasn't the supermodel herself, but a billboard of the brand's spring 2012 campaign, that was covering up construction at the busy store. Four shoppers were injured in the incident, but, according to a Twitter photo from the scene, Kate's likeness escaped without even the littlest rip or smudge.