Kate Winslet Gave London the Bold Shoulder
Sparkles!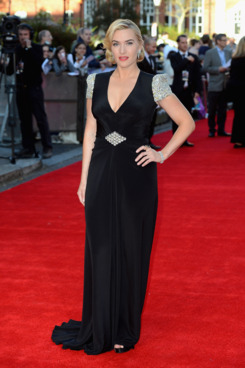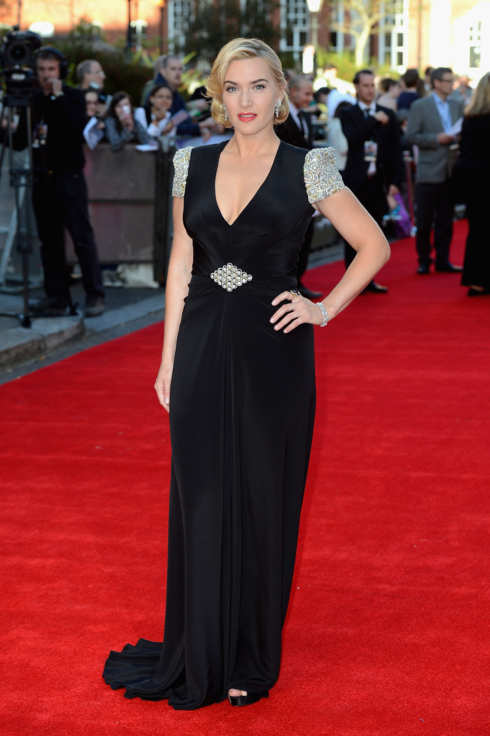 Kate Winslet wore a black gown by Jenny Packham with Swarovski-crystal cap sleeves and detailing at the waist to tonight's world premiere of Titanic 3D in London.
It's hard to believe that it's been fifteen years since Titanic (2-D) hit the silver screen. How do you think the actress's style has evolved?