It's Nice to See That Lana Del Rey Is Enjoying Her Mulberry Bag
It matches her all-white outfit perfectly.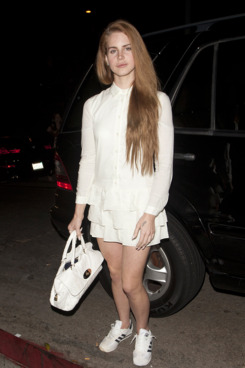 Lana Del Rey was seen arriving at the Chateau Marmont hotel in West Hollywood last night wearing a ruffled white dress, Adidas sneakers, and her namesake Mulberry bag.
What do you think about a lady in all white?