Lizzie Olsen Hates Getting Undressed by Herself
Those zippers can be just<em> awful</em>.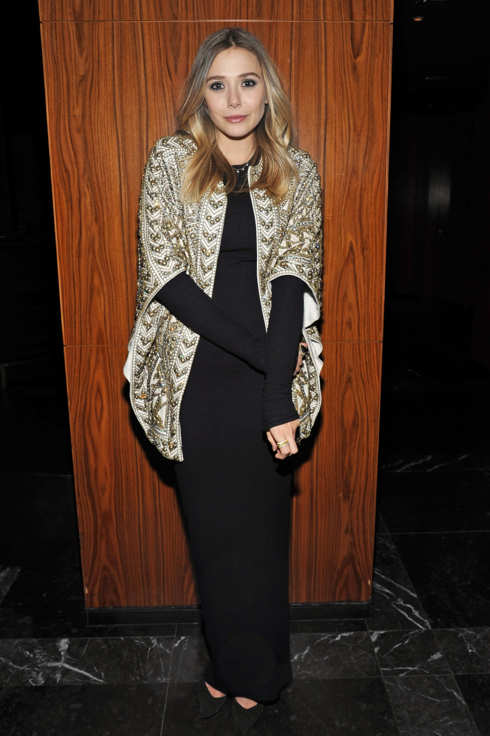 At a screening earlier this week for Elizabeth Olsen's new horror movie, Silent House, hosted by Peggy Siegal Company and Piaget, the actress described her own ultimate nightmare (well, fashion-related, that is). "Trying to get a dress off at the end of the night when no is around to help you," she said, shuddering at the very prospect. "Like if there's a zipper or a clasp or something. That's difficult at the end of the night." Any trends she's scared of? "I guess cutouts. I don't think you'll see me in a cutout outfit anytime soon. I just wouldn't feel comfortable in it. I feel like I'd be tugging on things the whole time." She added diplomatically, "but I think it looks good on people."