All the Looks From Madonna's New 'Girl Gone Wild' Video
Guns, guy-on-guy action, and Givenchy nose jewelry.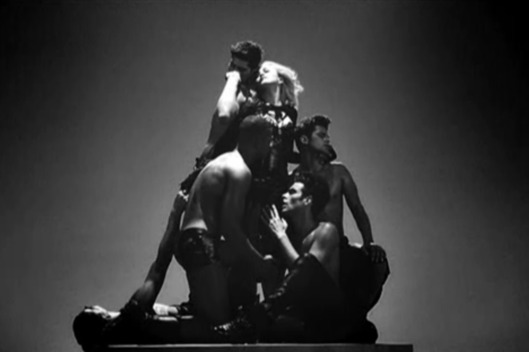 Maybe you're thinking, "Isn't Madonna's new video just an excuse for her to writhe around and make out with some of the world's top male models?" And you'd be right! Really, who can blame her? Shot softly in black and white, Madonna's newly released "Girl Gone Wild" video sees her performing aerobic-style dance moves with legendary Ukrainian pop group Kazaky (think "Single Ladies" but, somehow, a little sassier), fighting with a smoke monster, and getting up close and personal with Sean O'Pry. Click through our slideshow for a breakdown of all the video's looks, manic moments, and, most importantly, the abs. Prepare to be jealous.
BEGIN SLIDESHOW