Madonna's 'Truth or Dare' Fragrance Ad Shows Too Much Skin for ABC's Liking
This sort of thing happens to her a lot. Huh.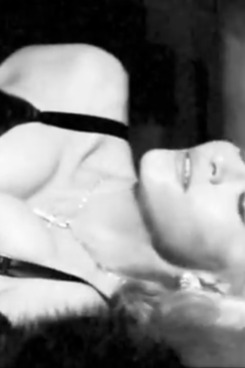 Madonna released the commercial for her new "Truth or Dare" fragrance yesterday. And would you look at that: It's too risqué to air on ABC! A source — likely someone from Madonna's PR team trying to drum up more near-patented "edgy ol' Madge at it again" press — told the Post, "[the network] came back with a list of changes. They say they want her bra digitally made bigger, and to extend higher to cover more of her chest, and her corset longer to cover more of her bottom." ABC also wanted less-suggestive writhing (as if Madonna can writhe in any other way). Even with edits in place, ABC will only air the ad either after 9 p.m. or, hilariously, during The View.