Stella McCartney Responds to Grumpy Olympic Uniform Haters
Apparently some people feel the uniforms should be "more red."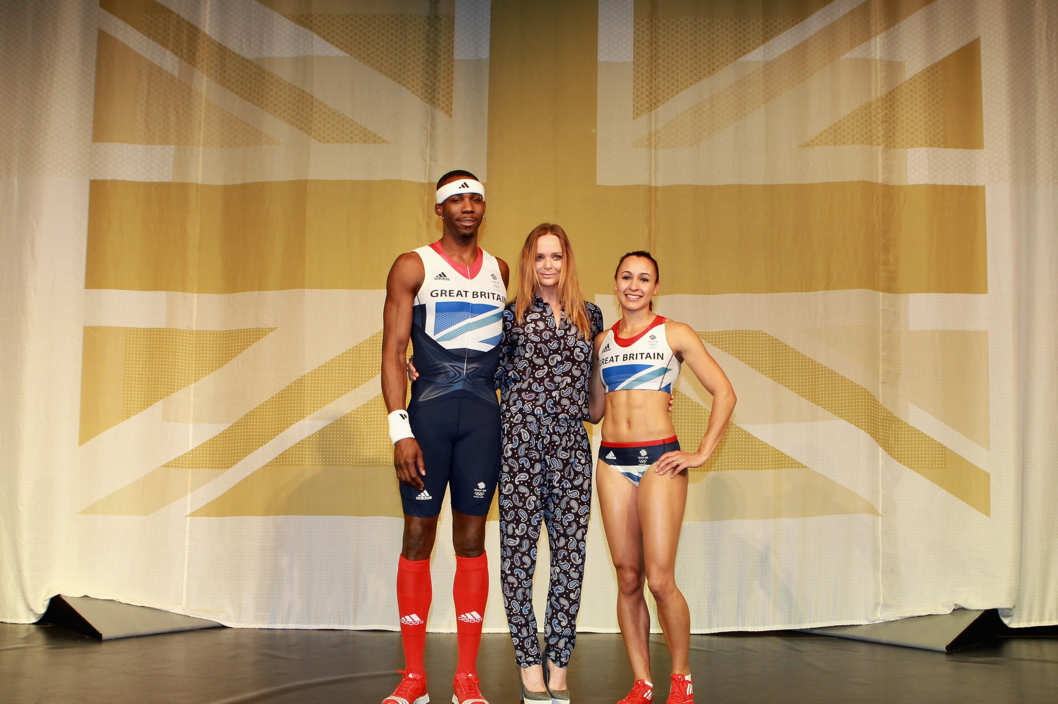 Yesterday, the British press quoted some cranky tweets proclaiming Stella McCartney's new Olympic uniforms to be "too blue." (One tragically corny example: "Did someone forget to order the red dye for the Team GB Olympic kit?") Although the complaints seemed too silly to take seriously, McCartney felt moved enough to tweet in her own defense: "I see many feel as strongly about the Union flag as I do! The design actually uses more red & shows more flag than any Team GB kit since '84," she wrote. So there. Not to mention that blue is a way more flattering color than red when you're all flushed and sweaty.
Related: See All the Spandex That Stella McCartney Designed for the British Olympic Team