Michael Kors to Sell More Shares
The move will raise $1.24 billion.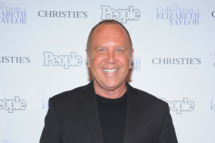 Michael Kors is set to sell another 25 million shares of his company, according to a filing with the Securities and Exchange Commission. The Kors stock price has nearly doubled since the company went public in December, and at the current price of $49.59, this second sale would raise $1.24 billion. Proceeds would go to the selling shareholders, which include Michael Kors, CEO John Idol, senior vice president of business affairs Lee Sporn, and Sportswear Holdings — a company controlled by Kors directors Silas Chou and Lawrence Stroll.