Prabal Gurung Has a Shiny Gold CFDA Card
Obviously, he wants to show it off. Who wouldn't?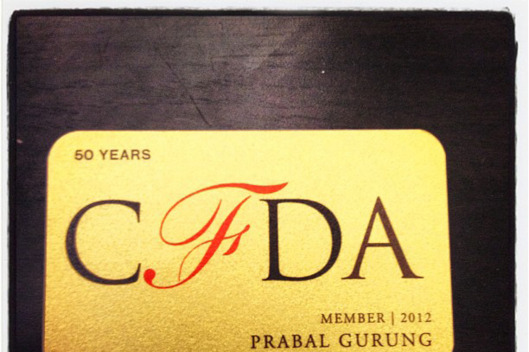 Prabal Gurung shared a photo of his glossy, gold CFDA card on Tumblr last night, a classy little perk that comes with membership. But did he get a matching lapel pin and bumper sticker?