Primark Accused of Copying Prabal Gurung
The Irish fast-fashion chain&nbsp;<em>dared</em> to make purple dresses, too.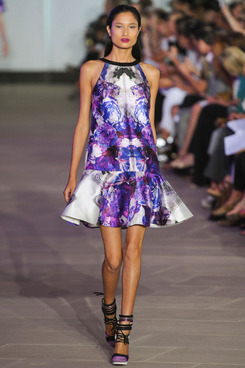 Irish fast-fashion chain Primark, which has stores all over Europe, is currently selling some purple dresses and floral prints that resemble Prabal Gurung's latest collections. The similarities were first noticed by a blogger at the Fashion Law, who tweeted, "Primark COPIES Prabal Gurung!" Prabal agreed, tweeting back, "Oh boy looks like it." Regardless of Primark's intentions, making purple dresses is still perfectly legal this season, so Twitter is probably as far as this accusation will go.