See Dutch Vogue's Debut Cover
The eighteenth international edition of <em>Vogue</em> is now on newsstands across the Netherlands.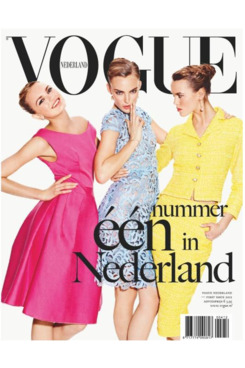 The newest Vogue imprint, Vogue Netherlands, debuts today with its April issue. Its bright first cover features a trio of fresh-faced Dutch models (Romee Strijd, Ymre Stiekema, and Josefien Rodermans) shot by Marc de Groot. Gefeliciteerd!