Party Lines: Chloë Sevigny, Olivier Theyskens, Kate Upton, and More at Jeffrey Fashion Cares
Plus Richie Rich, Irina Shayk, Joe Jonas, and more.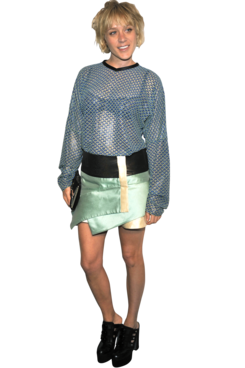 At Monday night's Jeffrey Fashion Cares 2012 gala, Chloë Sevigny said she's about to start her next project for Opening Ceremony. "They've been so busy in Paris with Kenzo that we haven't really talked about it," she said of Carol Lim and Humberto Leon. "But they're back in town this week, and we're going to have a real sitdown and decide what's our next move." In the meantime, she's filmed an upcoming episode of Law & Order: SVU. "They asked me if I wanted to play a victim or a perp, and I said I wanted to play a perp — but she's kind of both," she said of her character, who orchestrates her own kidnapping. Also in attendance: Anne V., Irina Shayk, Joe Jonas, and Phillip Bloch, who told us a disturbing story about pajamas.