Shanina Shaik Says Tyson Beckford Is 'in the Dog House'
After those weird comments he made about her last week.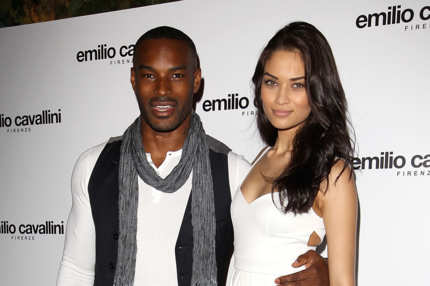 Tyson Beckford made some weird comments last week about how he "created" his girlfriend Shanina Shaik, but she doesn't mind: "I did not take his comments seriously. He has always supported me. But he did not make me. My mother made me," Shaik told Global Grind. "He's in the dog house, but I'll let him out if he's good."
Related: Tyson Beckford Claims Credit for Girlfriend Shanina Shaik's Success