See Lots of Shirtless Male Models at Last Night's Jeffrey Fashion Cares Runway Show
It's as simple as that.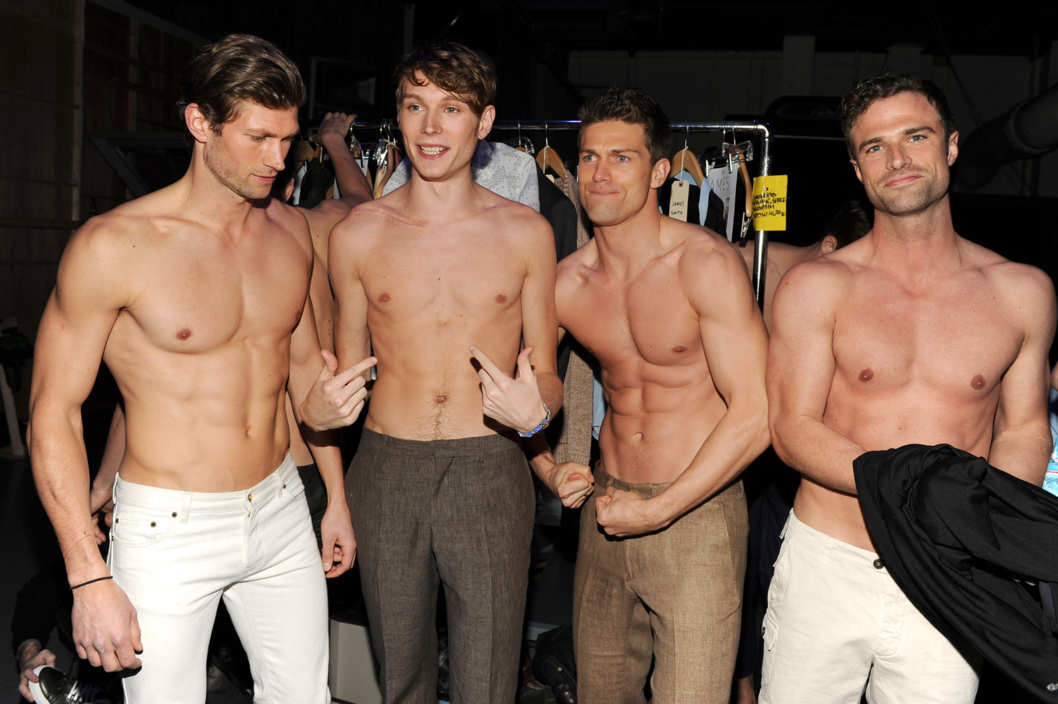 An actual boatload of top male models got together last night to walk the runway at this year's Jeffrey Fashion Cares — the show takes place on the USS Intrepid. Photographers snapped away at the guys' perfect bodies between clothes changes backstage, and here's a slideshow of all that toned, tan male model skin. You're so welcome.
BEGIN SLIDESHOW