Street-Style Pattern Recognition: SXSW
Sunglasses covered a variety of sins in Austin, Texas, last week.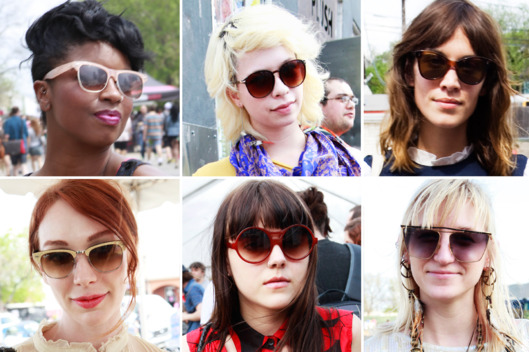 Yesterday concluded the 25th annual SXSW festival in Austin, Texas, with more than 30,000 people in attendance throughout the week, including street-style princess Alexa Chung. The crowd brought its best "studied eclecticism," with statement rings, bedhead, and mismatched prints, and the warm weather ensured that everybody had a chance to show off their short shorts at least once (men included). Unlike street-style during Fashion Week, the outfits took few cues from the runways, and it's probably safe to say the only borrowing of garments going on there was amongst friends. Click through our slideshow because, you never know, you might see the next Dennis Crowley, Diablo Cody, or Grimes.
BEGIN SLIDESHOW