Hollywood Reporter Thankful Someone Helps Celebrities Get Dressed for Chrissakes
The magazine names its top stylists.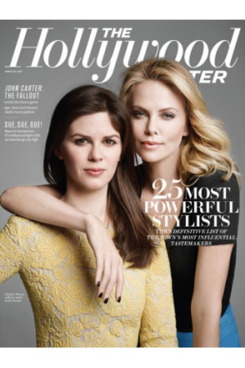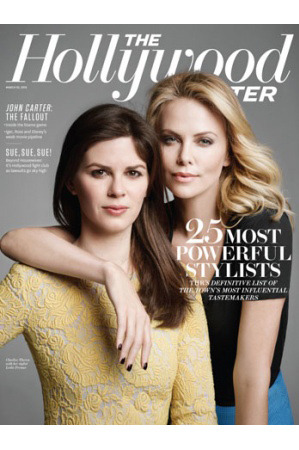 Ah, stylists. Without them, accomplished actresses would show up at, say, the Academy Awards, stuffed into impeccably-tailored Atelier Versace gowns only to stick their questionably cellulite-free limbs through the extremely high slits and turn themselves into Internet memes. Today, The Hollywood Reporter released its second annual ranking of the industry's most powerful stylists. Topping the list was Kate Young, who counts Natalie Portman and Michelle Williams among her clients.
"Right now, it's a really nice time to hear that I'm number one because I just got to the end of the race," Young told The Cut. "It's nice hearing people liked all of it. I feel a sense of relief ... It's exciting that it's about me, instead of about them — that's sort of selfish."
Young described two moments of "synergistic rightness" straight from the Oscars red carpet: "When we found Natalie Portman's [vintage Dior] dress and it didn't need any alterations. And with Michelle [Williams]'s dress, when we originally thought it up, it was going to be a purple color, but it didn't feel right. Then we agreed it should be orange ... So much of this is how it feels and when I get the right feeling, I know it's done. But up until that I am constantly spinning ideas."
Rounding out THR's top 3 were Leslie Fremar (who dresses Charlize Theron and Julianne Moore), and Petra Flannery (stylist for Emma Stone and Megan Fox). Jen Rade, number 6 and responsible for Angelina Jolie, opted to "stay mum on leg-gate."