Tommy Ton Won't Do a Book Anytime Soon
He's been approached about it, obviously.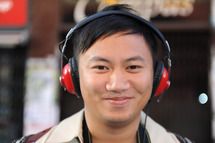 Tommy Ton's in no rush to publish a photography book. "I was approached, but I think I should wait because my photos are a documentation of what goes on outside the shows and it's changed quite a bit over the last 5 years," he tells Exposed Zippers. "I think I will wait another 5 years to see how much the shows have changed since then."