Uniqlo's New Tokyo Store Will Look Like the One on Fifth Avenue
And the salespeople will speak English.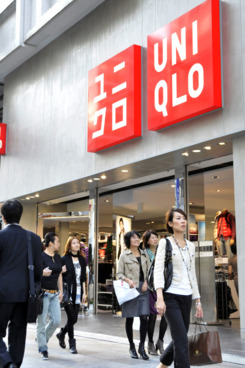 In an effort to rebrand itself in Japan, Uniqlo's newest flagship — slated to open in Tokyo's Ginza district next week — will be modeled after Manhattan's Fifth Avenue store (think rectangular glass-front) and filled with English-speaking employees. Though, stateside, the bargain-priced retailer might cling to its foreign lettering and boast lines out the door and around the corner for each of its designer collaborations, sales decreased 2.4 percent last year on its home turf. So far, it sounds like bringing the set-up from Harajuku to Soho back to Ginza might be a great idea: According to copywriter and admittedly irregular Uniqlo customer Yoshida Kan, "The real meaning of taking the New York Fifth Avenue concept and putting it in Ginza is to assure people that they made the right choice in buying Uniqlo. Telling people in the boonies that we have a store in New York's Fifth Avenue and Ginza, so we're all right."