Forcing Her 7-Year-Old Daughter to Diet Landed Dara-Lynn Weiss a Book Deal
Her book &mdash; a memoir &mdash; will be called <em>The Heavy</em>.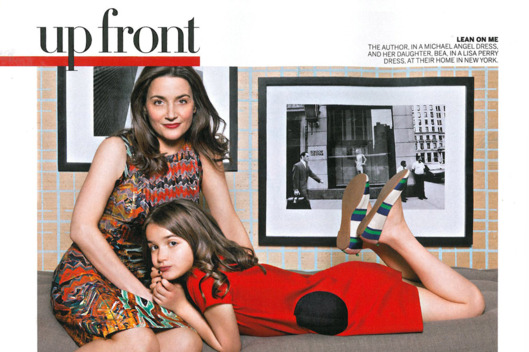 After penning a much-talked-about article about her daughter Bea's diet for this month's Vogue, Dara-Lynn Weiss scored a book deal with Random House. Her forthcoming memoir will be called The Heavy; its publisher describes it as "an experience that epitomizes the modern parenting 'damned if you do/damned if you don't' predicament." There's an extra dimension to that quote that's missing, of course — the "damned if you're cruel enough to write about said predicament in an international fashion magazine." Surely lots of concerned, hem-hawing parents will buy Weiss's book upon its release with the best intentions in mind (or maybe not) as they gaze at their own children dressed in pants made for kids a year or two older, with the labels cut out just in case the dry-cleaner notices. Diet Mom certainly raises the bar set by Tiger Mom ... but if you're prepared to force your children into disordered eating patterns while also instructing them in foreign languages and/or ballet, you'll just about lock up a movie deal.