What's Manolo Blahnik to Do About Knockoffs?
See something, say something.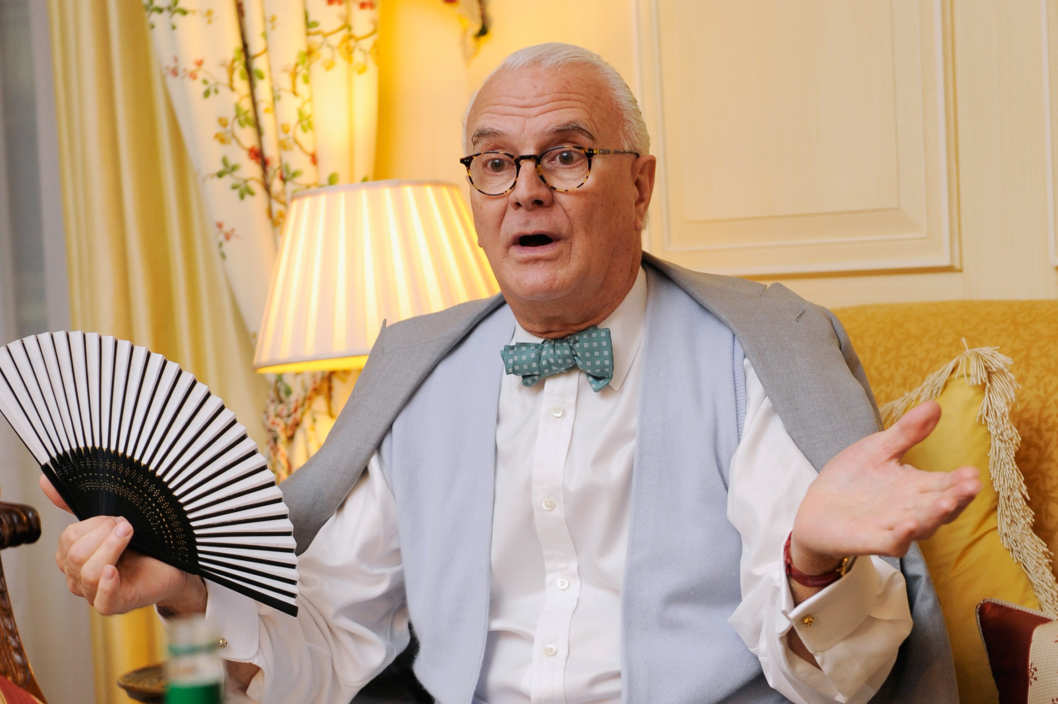 Each designer has a strategy for stopping counterfeits. Manolo Blahnik's: If you see something, say something, apparently. On a recent trip to Milan, the man, the legend picked out a pair of ladies wearing knockoffs of his work.
He says he saw two Chinese women sporting shoes that were unmistakably of his design, "but in a wonderful colour I had never seen before. So I asked: 'Where did you get your shoes?' 'Manolo Blahnik.' I said: 'No, my dear: these are not Manolo, these are plastic! With a horrid little plastic buckle!'"
Then, after phoning his assistants, who had to track down the most obscure of sizes, he replaced the perpetrators' phony footwear with fresh Manolos from his spring 2012 collection, before taking everyone out for cocktails. Just kidding — he only called the plastic buckles "horrid."