You May Soon 'Om' Along With Miranda Kerr
The model might host a yoga class.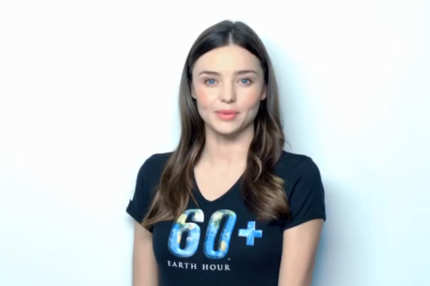 As an Earth Hour global ambassador, supermodel Miranda Kerr is taking part in the charity's "I Will If You Will" initiative on YouTube. Her video challenge: if 500 people sign up to support the cause, she'll host a yoga class ... which may also take place over YouTube? Well, at least that way you won't be embarrassed when you keep falling out of the eagle pose.