You Were Really Great at Shopping Last Month
Retail sales are up, up, up!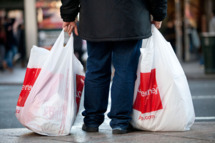 Congratulations! Bloomberg reports that spending at malls increased the most in five months and purchases at clothing stores rose 1.8 percent — the best performance since November 2010. Gap and Target, to name a few, exceeded analysts' expectations.