Alber Elbaz Sees All Women As One
Power to the sisterhood.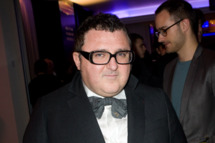 On making clothes with international appeal, the designer says: "For me, all women around the world are alike. They all like a red dress, they all like a bit of chocolate before bed, they all cry at the same things. I don't see there is a difference, in the end, between an Asian woman and an American woman."