Behati Prinsloo Would Like to Be Cruising on a Skateboard
But it's still a little "prickly."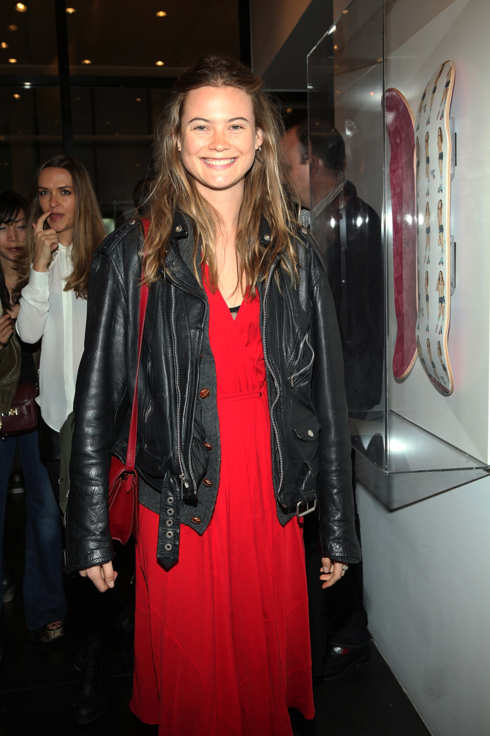 Model Behati Prinsloo is one of the ladies whose image is plastered on Ben Watts's new skateboards for Soho boutique 3x1. But don't expect to see her rolling down the street on a set of the wheels — at least not anytime soon. "I've tried before. I have a few skateboards. My boyfriend used to skate and a lot of my friends do, so there will be a board [left] at my house ... for years. I will be like, 'Whose board is that?'" Her curiosity hasn't ended well: "I've fallen on my face and had some serious injuries, but I'd like to get better. I'd like to be, like, cruising, you know." Doesn't she worry about messing up her moneymaker? "At the time you don't and then later you're like, 'Oh, maybe I shouldn't have done that.' But whatever." Behati's summer activities are less likely to anger her agents. "I ride my bike and I do Pilates and I do boxing. I'm pretty active. I like being outdoors and doing things. Basketball with the boys. Skateboarding," she admitted, "is still a little prickly."