Best Bet: CARDIGAN by Lynne Hiriak Striped Tee
A colorful update on the classic Breton shirt.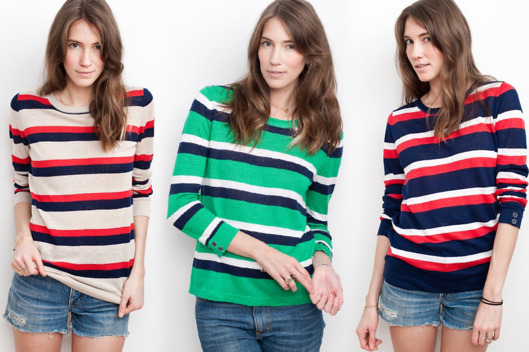 Best known for her playful knits and collaboration with stylist Kate Young, CARDIGAN's Lynne Hiriak's updated take on the classic Breton tee is ideal for unpredictable spring days. Channel your inner Charlotte Gainsbourg or Jean Seberg with a colorful rendition of the look. Made of 100 percent linen and cut in a loose fit, these lightweight knits add color to casual weekendwear.
Ombre Stripe Crewneck, $112.80 online using the code "theshadowknows."