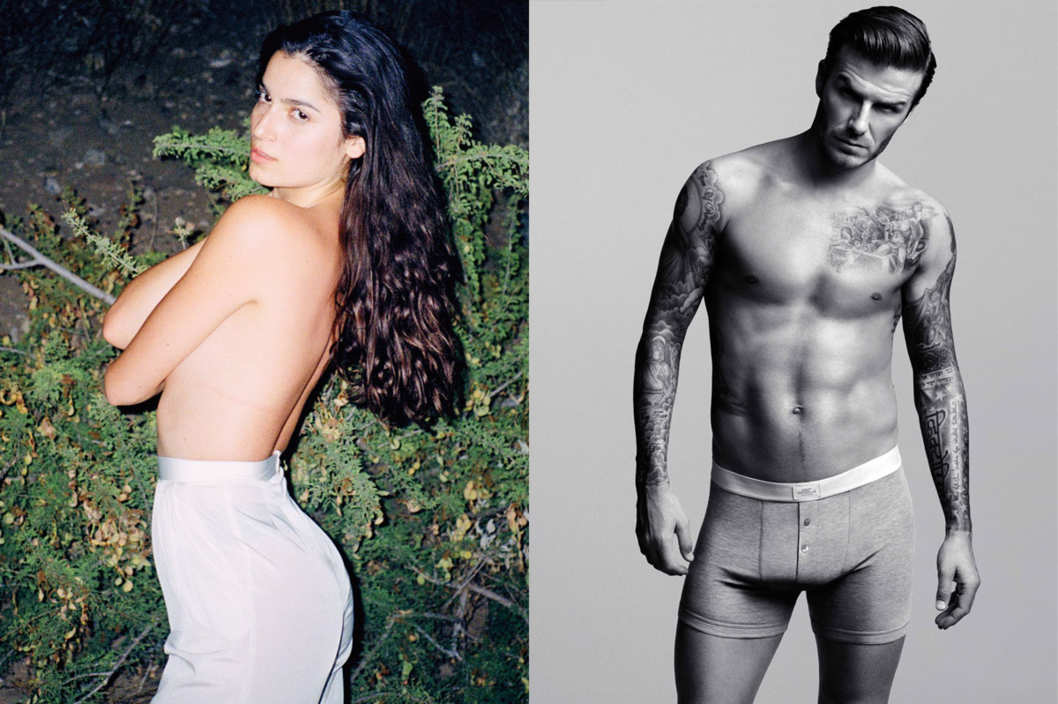 Britain's Advertising Standards Authority came out swinging against American Apparel, banning eight images posted on the retailer's website last October. (What is the time difference between here and London? Five or six years?) Says the ASA:
We concluded that the gratuitous nudity in the ads … in combination with the sexualized nature of the pose [in two images] meant the ads were exploitative and inappropriately sexualized young women.
The group also complained about the photos' "amateurish" nature, which made them appear doubly exploitative. American Apparel, for its part, argued that the campaign wasn't "graphic, explicit or pornographic but was designed to show a range of different images of people that were natural, not posed and real," and they can still be found in online archives, anyway ... where most of its porn ads are stored. In other ASA news, David Beckham wearing his underwear for H&M just got the all clear. Priorities!