Street-Style From the Reopening of the Outdoor Brooklyn Flea Market
See stylish people on the hunt to acquire more stylish things.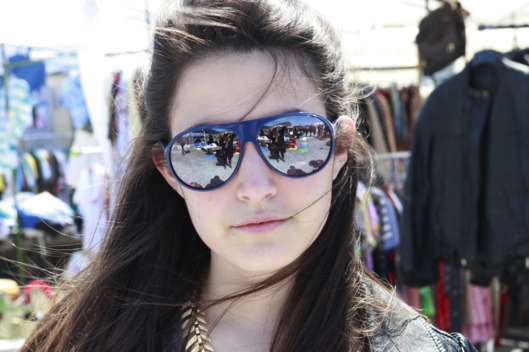 This past weekend marked the reopening of the Brooklyn Flea at both the Fort Greene and Williamsburg outposts, and the warm temperatures and bright sun made for a couple of days of great shopping. Intrepid vintage enthusiasts from faraway locales such as Japan, Milan, and Los Angeles joined locals to browse the racks and eat specialty hotdogs. Most of the people present were already mixing one or two vintage items into their looks, but if you're into that kind of thing, you could always use a few more, right? Click through our slideshow for a hot-pink milkmaid dress, one cute pixie cut, and lots of relaxed layers — all perfect for such a lovely spring weekend.
BEGIN SLIDESHOW