Guess's CEO Says the Brand Gets 'Inspiration' From Lots of Other Fashion Labels, Not Just Gucci
So stop suing his company, basically.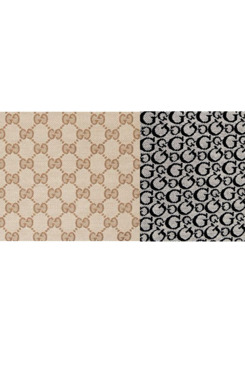 Arguments in the Gucci versus Guess trademark infringement case remained feisty yesterday. Guess CEO Paul Marciano testified, subjected to tough questioning from Gucci's lawyers that left him "ruffled," according to WWD. While he said he was embarrassed upon seeing pairs of Guess sneakers deemed very similar to Gucci's shoes (which, he noted, were soon taken off the market), Marciano explained that Guess sourced its ideas from all sorts of brands. This process involved drawing inspiration from Gucci's work, but not exclusively; Marciano noted, "That's what design is." Even the courtroom itself served a purpose, he said — his team could take its green-and-gold carpet, "change the colors, tweak the pattern, and put it on a handbag." And now, somewhere, a carpet manufacturer is calling in his lawyers, just in case there's merit.