Iris Apfel on Her Jimmy Choo Shoes
And — because you've always wanted to know! — what she eats for breakfast.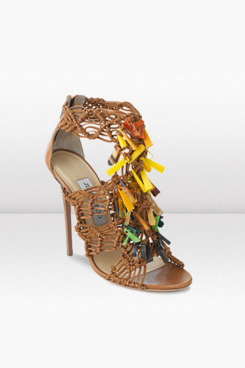 WSJ. Magazine trailed 90-year-old Iris Apfel for a long, busy day, starting at 5:30 a.m. with a small breakfast of three clementines, an apple, and a banana ("I'm not much of an eater") and ending with a midnight snack of leftover beef stew. Upon discovering that Jimmy Choo named a pair of shoes after her, she remarks, "I'd never wear these!"