Kate Middleton's First Waxwork Unveiled at London's Madame Tussauds
As waxworks go, Kate looks great. Prince William, however, looks less so.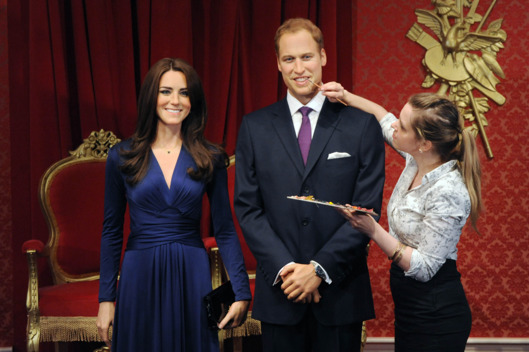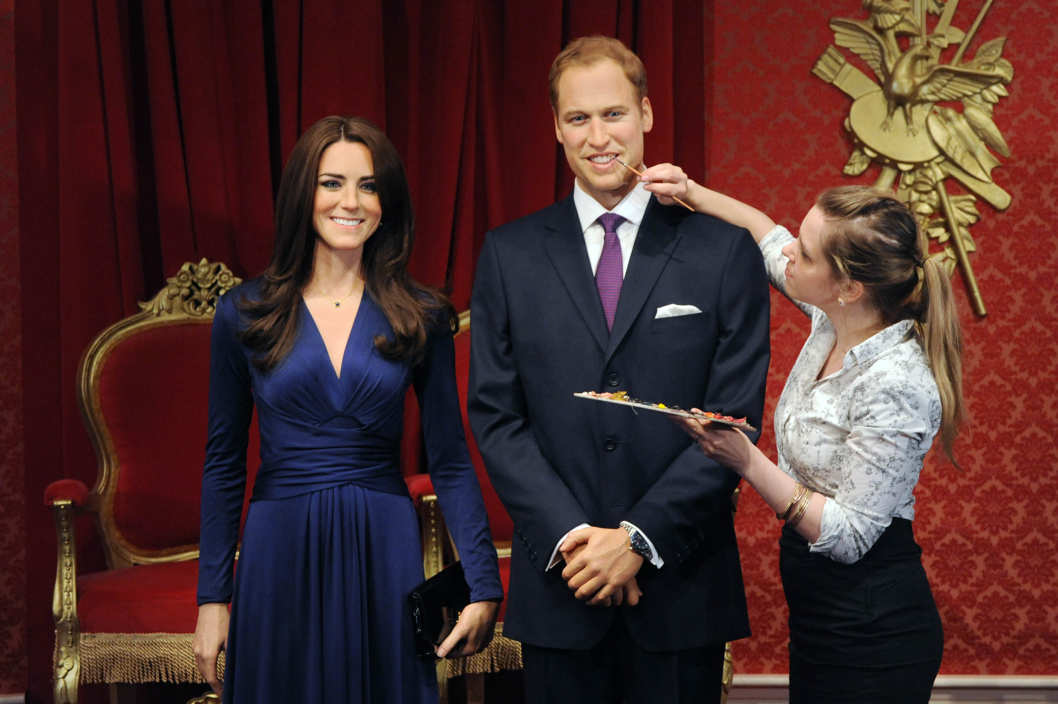 Madame Tussauds in London unveiled new waxwork figures of Kate Middleton and Prince William this morning. The happy couple is immortalized in the outfits each wore while announcing their engagement in November 2010 — William (looking slightly maniacal in that way royal waxworks often do) wears a Gieves & Hawkes suit; Issa designer Daniella Helayel created a custom copy of Kate's blue wrap dress for the waxen duchess, though presumably the shiny pantyhose are just a regular pair. A second set of replicas, also unveiled this morning at Tussauds in Amsterdam, have William and Kate in the looks they wore to a film premiere back in January. Two more of Kate's likenesses are also in the works, for the tourist attraction's New York and Blackpool, England, locations.