Julia Louis-Dreyfus Didn't Want to Look Like Sarah Palin or Michele Bachmann for Her New Show Veep
"Julia loves Michelle Obama."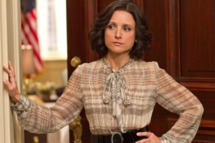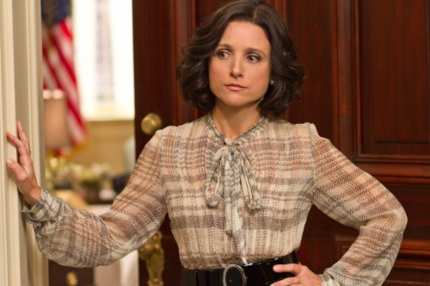 In an interview with the Times, costume designer Ernesto Martinez explains that the actress dismissed the duo as style inspiration right away, so he settled on another Beltway mainstay: "Michelle Obama is the best thing that Washington, D.C., has seen in a long time ... It's a whole new era at the White House now — it'll probably be never like that again — and we wanted to make it current. Plus, Julia loves Michelle Obama."