Mass Fainting Incident at Nike Factory in Cambodia
More terrible news out of the southeast Asian country.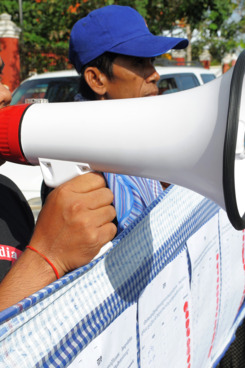 More terrible news out of Cambodia: At least 107 garment workers at a factory where Nike apparel is reportedly made fainted on Wednesday, potentially from exposure to chemicals and poor ventilation. This is the latest in a series of mass fainting incidents in the country over the past year; in August, 284 workers passed out at a factory that supplies H&M, and in June, 49 workers got sick at a factory that produces clothes for Puma. Just last week, a group of women protesting the poor working conditions were beaten. Unfortunately, this likely won't be the last we hear of these issues.