Slideshow: Linda Evangelista, Agyness Deyn, and Freja Beha's Dramatic Hair Transformations
Plus: Arizona Muse, Nadja Auermann, Crystal Renn, and more.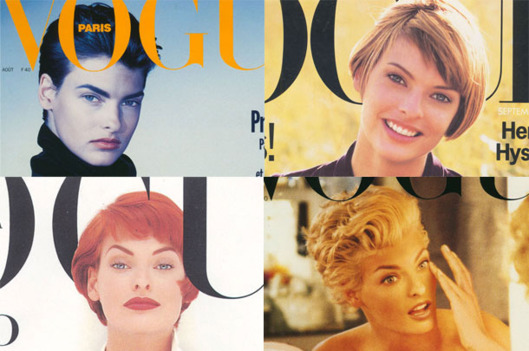 Part of a model's job — at least, if she's a good one — is to be a chameleon, which often means undergoing a dramatic hair change ... or ten. Last month, Crystal Renn ditched her brown hair for a spanking-new platinum blonde look (with matching eyebrows to boot). And, of course, there was Laura Hollins, a small-time British model who couldn't catch a break until eagle-eyed agent Louie Chaban took her under his wing. A chop and a bleach job later, Agyness Deyn was born, and stardom followed. Arizona Muse and Anja Rubik have benefited from fresh crops, too. Then, there's the fairy godmother of this phenomenon: Linda Evangelista. With the guidance of hairstylist Garren, she's bounced from color to color (and cut to cut) throughout her nearly three-decade-long career, and each new direction has proved just how dynamic she is. See these makeovers and more in our slideshow.
BEGIN SLIDESHOW